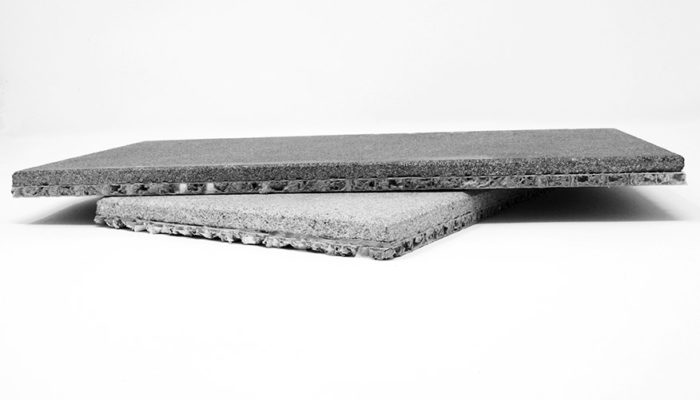 Lightweight Marble – What is It?
Marble is one of the most elegant building materials available, prized for its natural beauty and luxurious aesthetics. However, architects often refrain from including marble in their designs due to its sheer bulk. Lightweight marble offers the same sophisticated look, but without the weight – and because it is much lighter than quarried marble, designers can use it non-traditional ways such as in cabinetry and custom furniture.
So, what is lightweight marble? Lightweight marble consists of a slab of real marble, about .25 inches thick glued to an underlying honeycomb aluminum panel, PVC, polypropylene, or glass with specific resins. This results in an extremely resistant and light panel covered by a natural material. Lightweight granite, stone, and other materials using this same construction are also available.
Lightweight marble is much lighter than traditional marble slabs used in construction, with the weight varying from marble to marble. The main value offered by lightweight marble panels over slabs is the lighter weight and subsequent ease in handling. Lightweight marble also helps architects to meet the requirements set forth by modern environmental regulations by reducing the use of raw materials. If you're looking for an elegant way to meet the needs of a more sustainable development, lightweight marble can help you do to that while simultaneously increasing efficiency, reducing operating costs, and delivering the aesthetic modern buyers crave.
LDLICF is one of the few companies in the market capable of translating this technology into cabinetry and custom furniture. Where most of the existing manufacturing of lightweight marble is focused on the production of the panels, we transform lightweight stone into interior masterpieces.